Self-Injection Practice Pen/Injection Training Tool
Build up confidence, stress relief for patients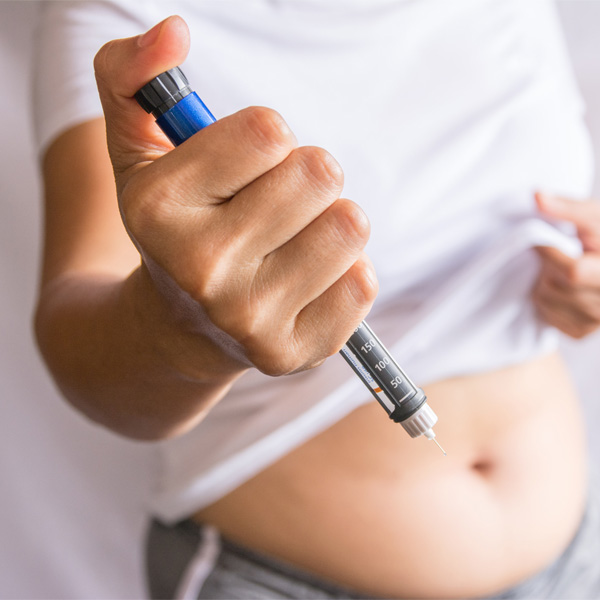 Introduction
Nowadays, more patients are required to do self-injection at home as part of their medication, for instance, diabetes, osteoporosis, arthritis, etc. According to a study, half of the patients feel scared of self-injection; over 40% lack of confidence on how to do it by themselves. When patients learn that they need to do self-injection, they show anxiety and fear, some are even unlikely to continue with the treatment.
To help patients overcoming this obstacle, injection training is essential. Patients can now practise with a replicated auto-injector pen, with the same appearance, sound, feel and forces. They can familiarize themselves with the injection angel, force, preparation work in advance. Once they feel comfortable with the whole process, they can complete the steps all by themselves. It helps to relieve their stress and less waste is resulted in the medicine.
Users' feedbacks
Build up confidence, stress relief for patients
Doctors:
It eliminates patients' worries and now they do the injection on time.
Patients:
I'm more confident now! I believe I can go on with the injection. I can always take out to practise when I'm a bit loose track.
Pharma companies:
We're happy to see patients feel more relieved and comfortable with the treatment; it helps them to maintain a better quality of life.
Applications:
PsA, PsO
RA, AS
IBD, CD, UC
DM, Type 2 Diabetes, Type 1 Diabetes
HoFH, HAE, GHD, AS, PMO, MS
Names of Medicine:
Guselkumab, Ixekizumab, Ustekinumab, Secukinumab
Certolizumab, Golimumab, Etanercept, Adalimumab
Dulaglutide, Lixisenatide, Degludec, Glucagon, Liraglutide
Emicizumab, Evolocumab, Takhzyro, Somatropin, Evolocumab, Denosumab, Teriparatide
Brand Names:
Tremfya, Remfya, Taltz, Stelara, Cosentyx
Cimzia, Simponi, Enbrel, Humira
Ryzodeg, Trulicity, Lyxumia, Tresiba, GlucaGen, Victoza
Hemlibra, Repatha、Takhzyro, Xgeva, Forsteo, Rebif