Disposal Box / Disposal Bag
Prevent household injury & cuts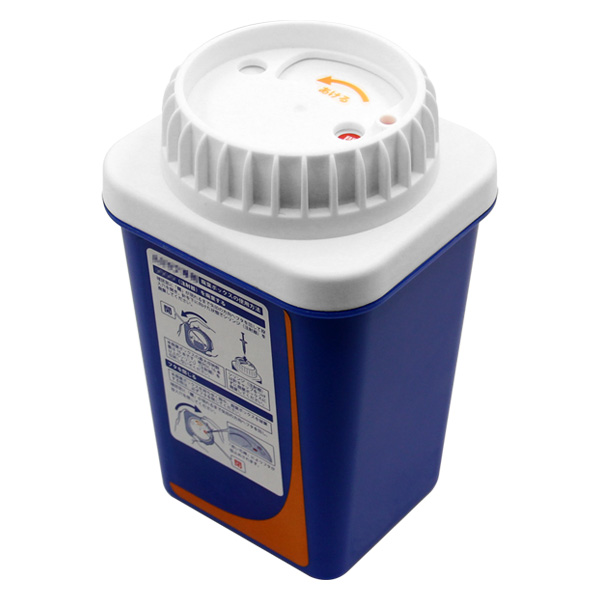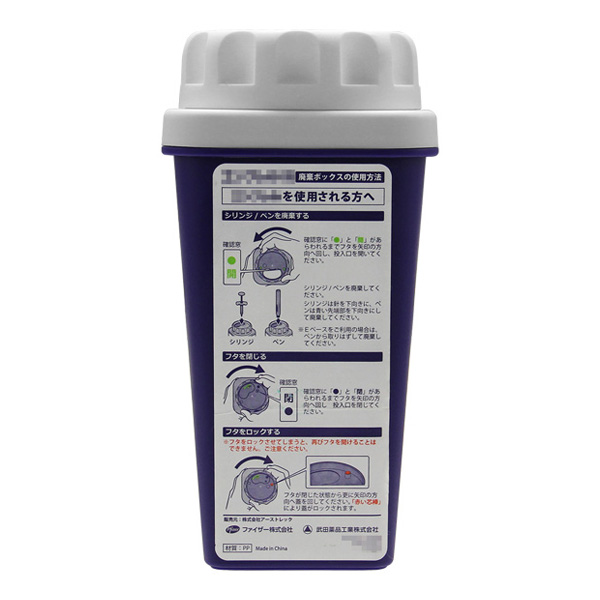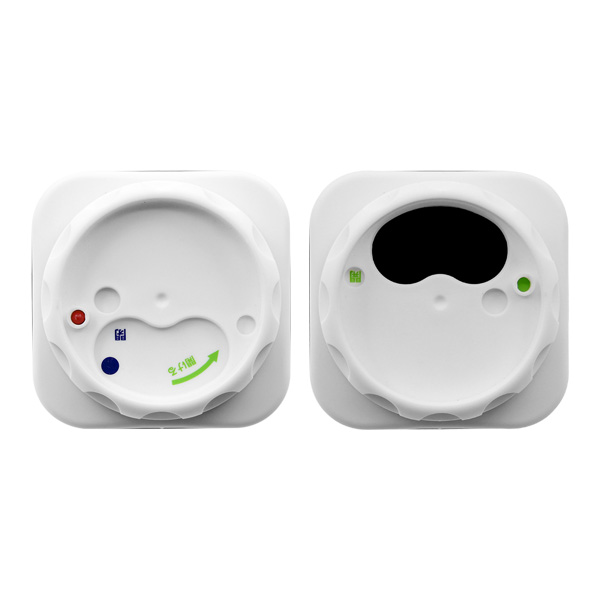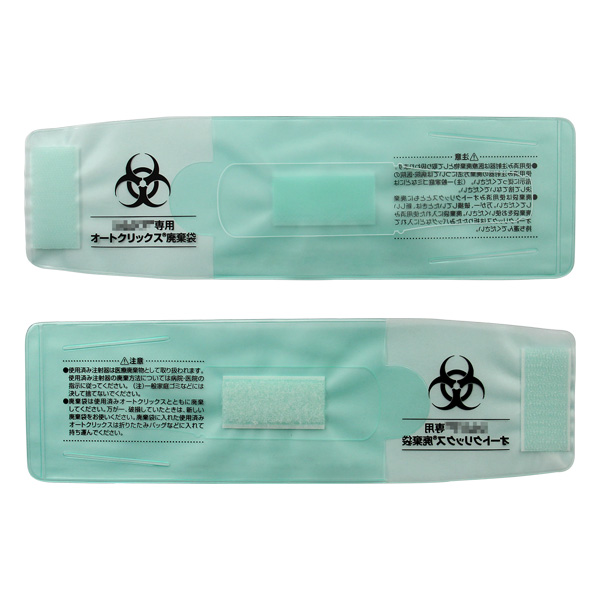 Introduction
Sharps bins, disposal box or disposal bags are necessary for people who need to do auto-injection at home, for which putting used needles in household waste bins, or other general refuse bins can result in injury to others. It is also liable to pass on an infection if they come into contact with others.


Other than standard sharp bins, an alternative option called disposal bag is also available. It is designed especially for arthritis patients who have joint pains and stiffness. This patient centric design allows them to dispose the sharps using a single hand, no need to twist the lid like sharp bins. Once the injector is disposed into the bag, it is securely locked inside.


Shape, size, materials, storage quantity all can be customized.
Users' feedbacks
Patients:
I don't need to worry how to dispose the used needles now, I used to afraid my kids may easily get hurt as I have no idea how to throw them away.
Pharma companies:
Apart from providing medicines to cure the sickness, I think we also have the responsibility to take care the disposal issue, that is a comprehensive service for our patients.
Applications:
PsA, PsO
RA, AS
IBD, CD, UC
DM, Type 2 Diabetes, Type 1 Diabetes
HoFH, HAE, GHD, AS, PMO, MS
Names of Medicine:
Guselkumab, Ixekizumab, Ustekinumab, Secukinumab
Certolizumab, Golimumab, Etanercept, Adalimumab
Dulaglutide, Lixisenatide, Degludec, Glucagon, Liraglutide
Emicizumab, Evolocumab, Takhzyro, Somatropin, Evolocumab, Denosumab, Teriparatide
Brand Names:
Tremfya, Remfya, Taltz, Stelara, Cosentyx
Cimzia, Simponi, Enbrel, Humira
Ryzodeg, Trulicity, Lyxumia, Tresiba, GlucaGen, Victoza
Hemlibra, Repatha、Takhzyro, Xgeva, Forsteo, Rebif